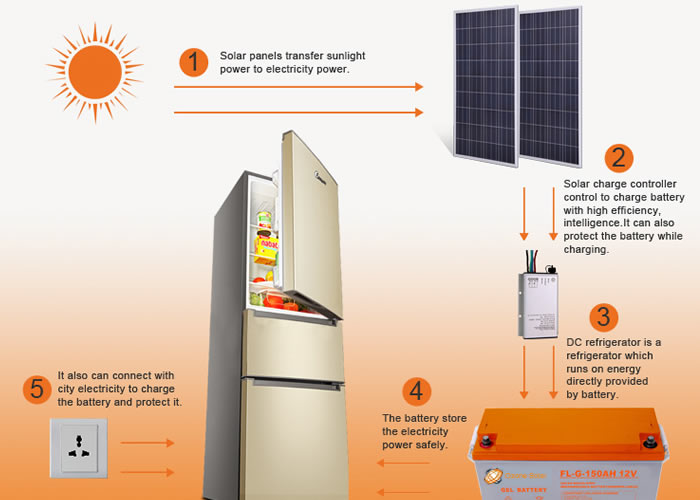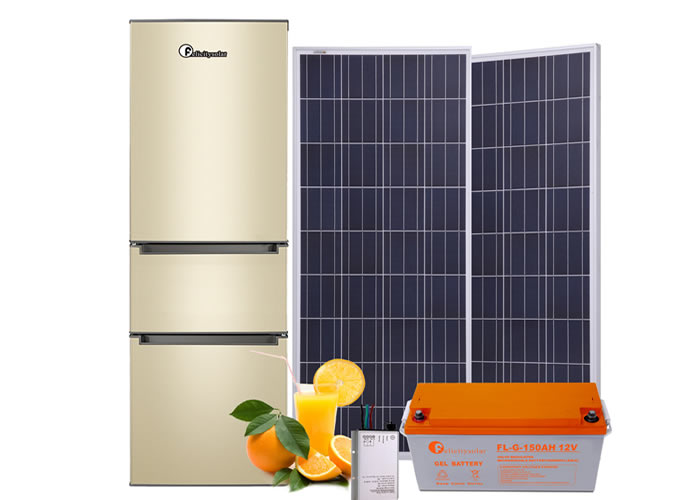 SOLAR REFRIGERATOR
& FREEZER
Ozone Batteries and Solar Systems Limited
These incredibly efficient solar powered or battery powered refrigerators and freezers can be powered by one or two pieces 155w poly solar panel and 150ah deep cycle battery.
By using a dc powered solar refrigerator, you can save 100's of dollars a year in lowered electricity costs or fuel bills. Purchase from our company, you will find a great profit for your business. We offer 186L / 196L solar fridge and 200L solar freezer for you, pls do let us know your need.
A solar-powered refrigerator is a refrigerator which runs on energy directly provided by solar, and the system include photovoltaic panels, solar controller, solar battery and refrigerator.
Solar-powered refrigerators are able to keep perishable goods such as meat and dairy cool in hot climates and are used to keep much-needed vaccines at their appropriate temperature to avoid spoilage.
Solar-powered refrigerators may be most commonly used in the developing world to help mitigate poverty, supplement the lack of electricity and energy conservation.
186L 12V Solar Refrigerator
200L DC Solar Power Freezer
196L Solar Refrigerator Fridge